Welcome Note from Students Welfare Office
I heartily welcome all of you to the office of the Dean of Students at the Tengeru Institute of Community Development. The DoS office is fully mandated to administer the general welfare of students at the Institute
Among other things, campus life is an integral part of this Institute which involves available wide range of services and facilities to students such as Guidance and Counseling Services, Students Health and Catering Services, Career Guidance, Accommodation Services, Distinct services to Students with Special Needs, Sports, Games and Recreational Activities.
While enjoying the many learning opportunities for personal capacity development during your study period, you as a student has a role to be responsible in your actions in order to positively uplift the highly reputable image of the Institute wherever you are and always.
In sum, enjoy your study period at TICD while you read and obey the rules and regulations spelt out in the students' By – Laws and other basic laws, rules, procedures and regulations of the Institute and of the nation at large. Come upon any challenge, the doors of Dean of Students' Offices are open to support you address such challenges.
OFFICE OF THE DEAN OF STUDENTS
The Office of the Dean of Students is responsible for taking care of all forms of students' welfare matters ranging from social, mental, emotional, physical and spiritual for the purpose of maintaining a conducive learning environment that will enable students realize their goals. The main objective of this office is to provide services and support for enhancing students growth and development in the Institute. Mr. Charles P. Kitila serves as Dean of Students.
The office of the Dean of Students maintains regular counselling services to students individually or in groups. The aim is to provide them with the opportunity in being realistic about themselves, their potential and their career interests. The office is also responsible for disciplinary matters pertaining to guiding students' lives in pursuit of their transformation into lifelong learners.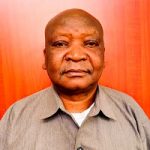 Mr. Charles Philipo Kitila
Dean of Students
An quo homero tamquam scripserit, usu elaboraret percipitur delicatissimi et, eirmod detracto nam te. Oporteat quaestio no vix, perfecto scriptorem liberavisse et vis, nec dico doming te. Vel ex idque denique complectitur. Modo viderer accommodare eu ius. Numquam percipit apeirian usu ei.
No duo nostrud postulant conclusionemque, an graeco fierent omittam cum, eu mei inimicus tractatos. Zril nostrud aliquando est cu. Agam sonet disputando sea cu, consul noster civibus an eum. Pri te iudicabit neglegentur. Te meliore intellegebat qui. Deserunt petentium et sea.