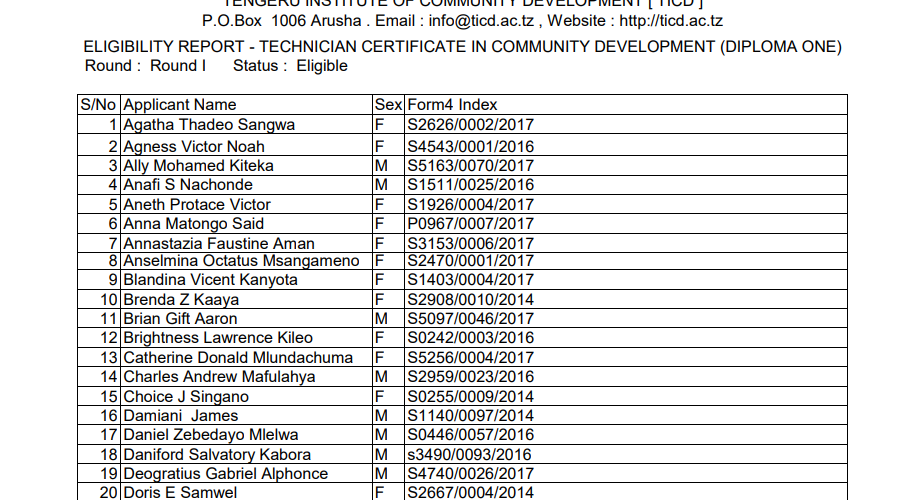 The following Applicants have been granted provisional admission to join the Tengeru Institute of Community Development (TICD), to pursue Technician Certificate (NTA LEVEL 5) in Community Development for academic year 2020/2021. Their admission is pending for National Authority Council Technical Education (NACTE) verification. Verified students shall report for registration on November 15, 2020. Registration for all students shall be done within fourteen (14) days from the reporting date.
At the reporting date, all students must bring with them the followings;
Original copy of the O-level Academic Certificates and birth certificates
Original bank pay-in-slip as evidence of fees payment.
Dully completed and signed medical examination form.
One (1) colored passport size photographs (recent photographs).
Admission attachments Join Instruction, Registration Form, Medical Examination Form and Fee Structure are accessible in the Institute's website www.ticd.ac.tz
Selected students for Technical certificates in Community Development NTA LEVEL 5 of academic year 2020/2021, pending for NACTE verification
September 18, 2020
By: TICD Admin
Category:Uncategorized
no comments